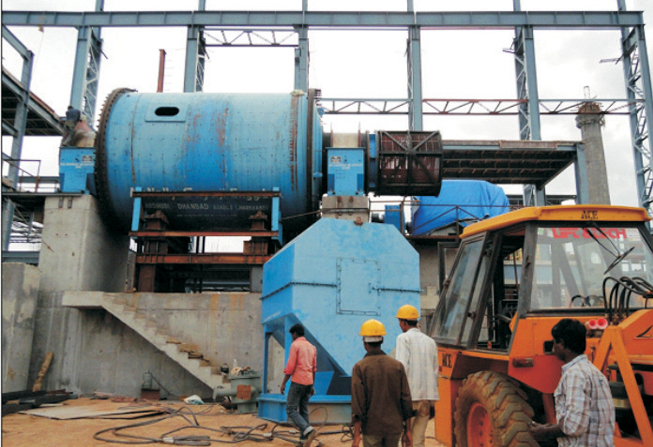 Lift & Tech Engineering And Infrastructure Pvt. Ltd. (LTEIPL), was formerly known as "Lift & Tech Engineering Works" established in the year 1998 is a mechanical engineering contracting company. Our core expertise lies in Fabrication, Erection and Commissioning of various types of Industrial Equipments.
LTEIP is a part of Lift and Tech group and in this field for the last 24 years executing various jobs involving Mechanical Construction Jobs (Piping & Structural), Shutdown & Maintenance Jobs for Steel, cement and power plants. LTEIPL has served as the most powerful driving force behind this industry's remarkable growth and successful completion of a countless number of projects throughout in India and Middle East.
We maintain a wonderful reputation for our quality, safety, timely delivery and efficient management which is a critical factor attributable to our success in Construction Industry. Our vision is founded on quality and adding value to the construction process.
This vision encompasses the tradition of superior construction practices, with an emphasis on innovation. Integral to the concept of quality is our adherence to the highest ethical and professional standards, a hallmark of our industry leadership.
We provide a broad range of field construction services that include modular and conventional ('stick-built') construction, project management, construction inspection and management, scheduling, welding and quality assurance, plant start-ups and commissioning. In addition to new construction work, our projects have included plant relocations, retrofits, disassembly, machinery upgrades, de-bottlenecking and shutdowns. Our resources are highly developed and are supported by a fleet of cranes and vehicles and an extensive range of welding, rigging, mechanical and piping equipment and facilities.
Over the years, we have honed our project management skills and developed best practices for managing the most complex of projects. We are known for our ability to successfully execute projects almost anywhere, even in the most remote and logistically challenging locations. Our extensive network of engineering, procurement, fabrication and construction facilities allows us to quickly mobilise project resources whenever and wherever they are needed.
Established in 1989 by Shri. V Ashok, 'Lift & Tech Group' has created a name as a reliable mechanical construction and maintenance company. In short span of time, due to our efficiency, perfection and quality of services, effective industrial safety measures, adherence to prescribed time frame of project, the group earned some prominent companies as our clients globally. Throughout our history, we have successfully completed various projects at different parts of India and Middle East.
Lift & Tech has built strong relationships through our commitment to timeless tradition and timely technology. This pattern of excellence continues today, and is the blueprint for achievement tomorrow.
Our business is driven by the needs of our clients and our people are motivated by providing ever higher levels of expertise. Across the globe we have earned reputation for quality and delivering what we promise. We are proud of our success and of our people whose skills, dedication and expertise have achieved award winning recognition from a number of clients.
Lift & Tech group has become the general "contractor of choice" due to its extremely safe working record and its flexibility to turn around even the most difficult of situations especially with regard to time and schedule.
Lift & Tech group includes the following companies:
Lift & Tech Engineering And Infrastructure Pvt. Ltd.
Lift & Tech Engineering Contractors Pvt. Ltd.
Lift & Tech Erectors
Mech Tech Engineering Group